Come see us soon!
Make an appointment!
When you need us, we are available for you. Whether you make your appointment days or even weeks in advance, Hoklin Chiropractic Clinic has four rooms - known as "adjustries" in chiropractic circles - in its offices. This means that even if you need to schedule your visit during busy times, we are able to accomodate your schedule. It also means that when you are hurting, we are usually able to take patients right away.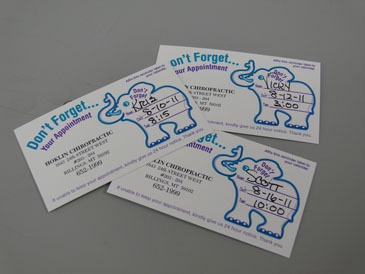 When you call to arrange your appointment, you will talk to Vicki, the administrator at Hoklin Chiropractic! Vicki can also help you with any billing questions and can also help you with insurance-related issues.
Vicki is also Dr. Hoklin's assistant, and will prepare your room and provide any ultrasound treatment prior to your adjustment. 406-652-1999!